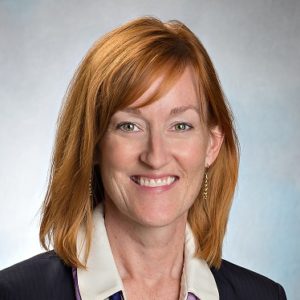 Sandra S. McAllister, PhD
Associate Professor of Medicine, Harvard Medical School
Associate Scientist, Brigham and Woman's Hospital
Associate Member, Broad Institute of Harvard and MIT
BIO
Dr. McAllister received her undergraduate degree from the University of Michigan in Ann Arbor and completed her Ph.D. studies in molecular and cellular biology at Washington University School of Medicine in St. Louis. She joined Robert Weinberg's laboratory at the Whitehead Institute for Biomedical Research as a postdoctoral fellow where she she did pioneering work to uncover the systemic nature of the complex biology behind breast cancer relapse and recurrence. Dr. McAllister is also an Affiliate Member of the Harvard Stem Cell Institute, a Member of the Dana-Farber/Harvard Cancer Center, a Member of the Breast Oncology/Immuno-Oncology Working Group, and Faculty of Biology and Biomedical Sciences, Harvard Medical School. Dr. McAllister received the 2012 Presidential Early Career Award for Scientists and Engineers from President Obama, the highest honor bestowed by the U.S. Government on science and engineering professionals in the early stages of their careers.
Outside of the lab, Dr. McAllister enjoys time with her husband and 3 dogs, reading, gardening, yoga, and an occasional bootcamp session.  She and her dog, Bower, are a canine therapy team and can be found visiting local nursing homes.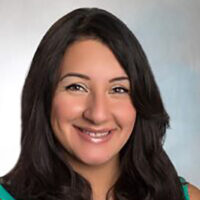 Anastasia Bobos, MSc – RA
Research Grant Administrator
Administrative Assistant to Dr. McAllister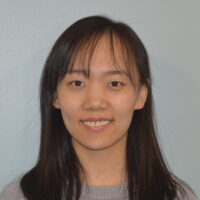 Qiuchen Guo, PhD
Postdoctoral Fellow
BIO
Qiuchen Guo received her BA in Biotechnology from University of Science and Technology of China before moving to the USA to complete her PhD in Cancer Biology in Oregon Health & Science University. She is currently co-mentored by Dr. Sandra McAllister and Dr. Elisabeth Battinelli. Qiuchen's current project is focusing on the effects of CDK4/6 inhibitors in triple negative breast cancer.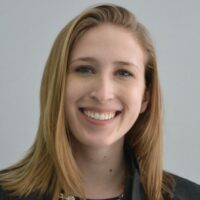 Adrienne Parsons, PhD
Postdoctoral Fellow
BIO
Adrienne Parsons is a postdoctoral research fellow in the McAllister and van Galen labs and a Biomedical Informatics and Data Science Research Training (BIRT) fellow at Harvard Medical School. Her research interests include bioinformatic analysis of single-cell RNA sequencing and high-dimensional flow cytometry data, with a particular interest in the roles of aging and immune cell types in the progression of breast cancer.
Outside of the lab, Adrienne enjoys reading, crocheting and crafting, and watching scary movies.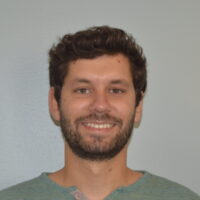 Milos Spasic, PhD
Postdoctoral Fellow
BIO
Milos Spasic is a postdoctoral researcher in Dr. McAllister's lab. He received his PhD in biomedical engineering from Columbia University studying bone growth and mechanotransduction. His research now focuses on understanding how age and therapeutic intervention impact tumor growth, bone metastasis, and immune responses in breast cancer.
Outside of the lab, Milos enjoys playing soccer, going to concerts, and finding new restaurants around the city.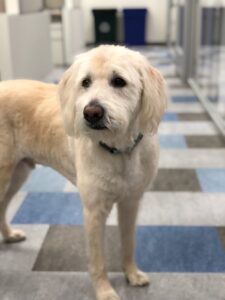 Bower
Bower is the Dog Mascot in the McAllister lab. He is a Caring Canine therapy dog and works at local nursing homes and hospitals. Outside of the lab, Bower enjoys eating, swimming, romping with his siblings, and eating.  And eating.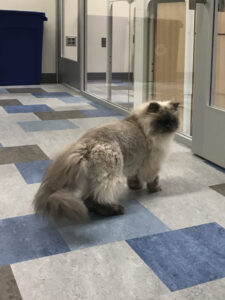 Jenks
Jenks is the Cat Mascot in the McAllister lab. His primary duty is to oversee the Dog Mascot. Outside of the lab, Jenks enjoys getting attention from his parents at the expense of his sister.
Greg Goreczny, PhD (Postdoc 2018-2020)
Adam Maynard, (Graduate Student 2018-2019)
Anna Molineaux (Sr. Research Specialist, Lab Manager 2015-2019)
Aman Bizuayehu (Research Technician 2017-2019)
Zafira Castano, PhD (Postdoc 2010-2016; Instructor 2016-2018)
Jessica Hawkins Olive, PhD (Graduate Student 2013-2018)
Tyler Laszewski (Research Technician 2015-2018)
Kristin Wilson (Undergraduate 2016-2018)
Ayana Henderson (Post-Baccalaureate Student 2016-2017)
Jaclyn Sceneay, PhD (Postdoc 2014-2017)
Jessalyn Ubellacker, PhD (Graduate Student 2014-2017)
Molly DeCristo, PhD (Graduate Student 2014-2017)
Bennett King, DVM (Undergraduate; Post-Baccalaureate 2014-2017)
Niko Bretz, PhD (Postdoc 2014-2016)
Yuanbo Qin, PhD (Postdoc 2012-2016)
Francis Greathouse (Undergraduate Summer, 2016)
Ellen Murchie (Undergraduate Trainee Summer, 2016)
Mahnaz Paktinat (Research Specialist 2009-2015)
Amy Barakat (Lab Manager, Research Technician 2013-2015)
Marie-Therese Haider, PhD (Visiting Scientist 2015)
Virginia Bruch (Summer Intern 2015)
Sara Morrow (Undergraduate Summer, 2015)
Irene Wong (High School Intern; Undergraduate 2012-2014)
Caroline Arrellano Garcia (Undergraduate Summer, 2014)
Andrea Klapp (Undergraduate Summer, 2014)
Jaewon Lee (Visiting Scientist 2013-2014)
Timothy Marsh, PhD (Research Technician 2010-2013)
Lauren Testa (Undergraduate Summer, 2013)
Laura Rosenthal (Undergraduate Summer, 2013)
Bianca Ho (Undergraduate Summer, 2013)
Amanda Redig, MD, PhD (Medical Internship and Fellowship)
Moshe Elkabets, PhD (Postdoc 2010-2012)
Samantha Hay (Undergraduate Summer, 2012)
Donjeta Gjuka (Undergraduate Summer, 2012)
Hanna Kuznetsov, PhD (Undergraduate 2007-2009; Lab Manager 2009-2011)
Ramya Tadipatri, MD (Research Technician 2010-2011)
Kristin Tracy, PhD (Postdoc 2010-2011)
Laura Gabrovsek (Undergraduate Summer, 2011)
Maria Apellaniz Ruiz (Undergraduate Summer, 2011)
Sarah Harney (Undergraduate Summer, 2011)
Sabine Schneider (Undergraduate Summer, 2010)
Victor Fanjul Hevia (Undergraduate Summer 2010)